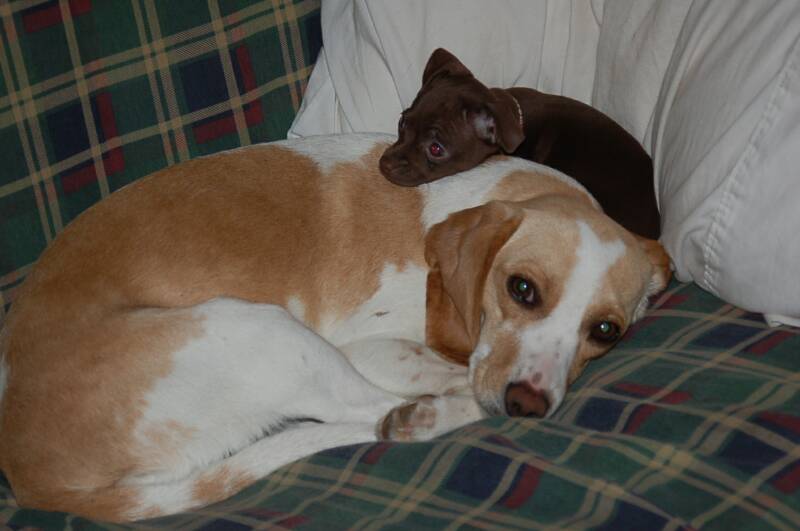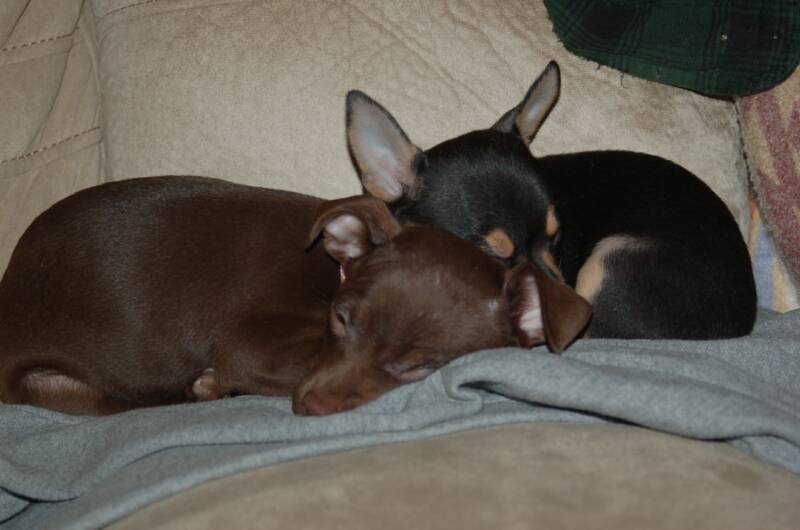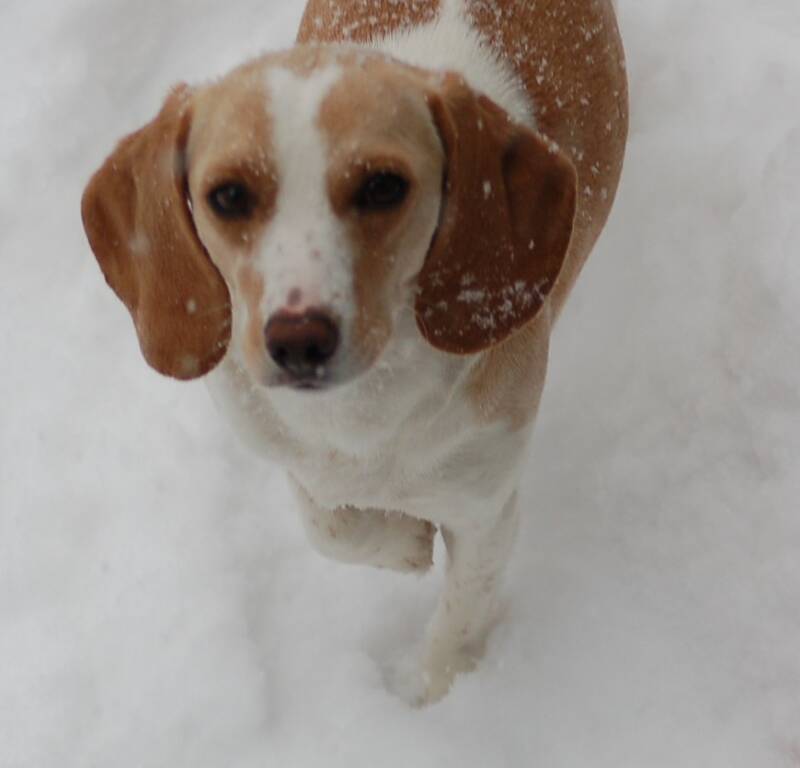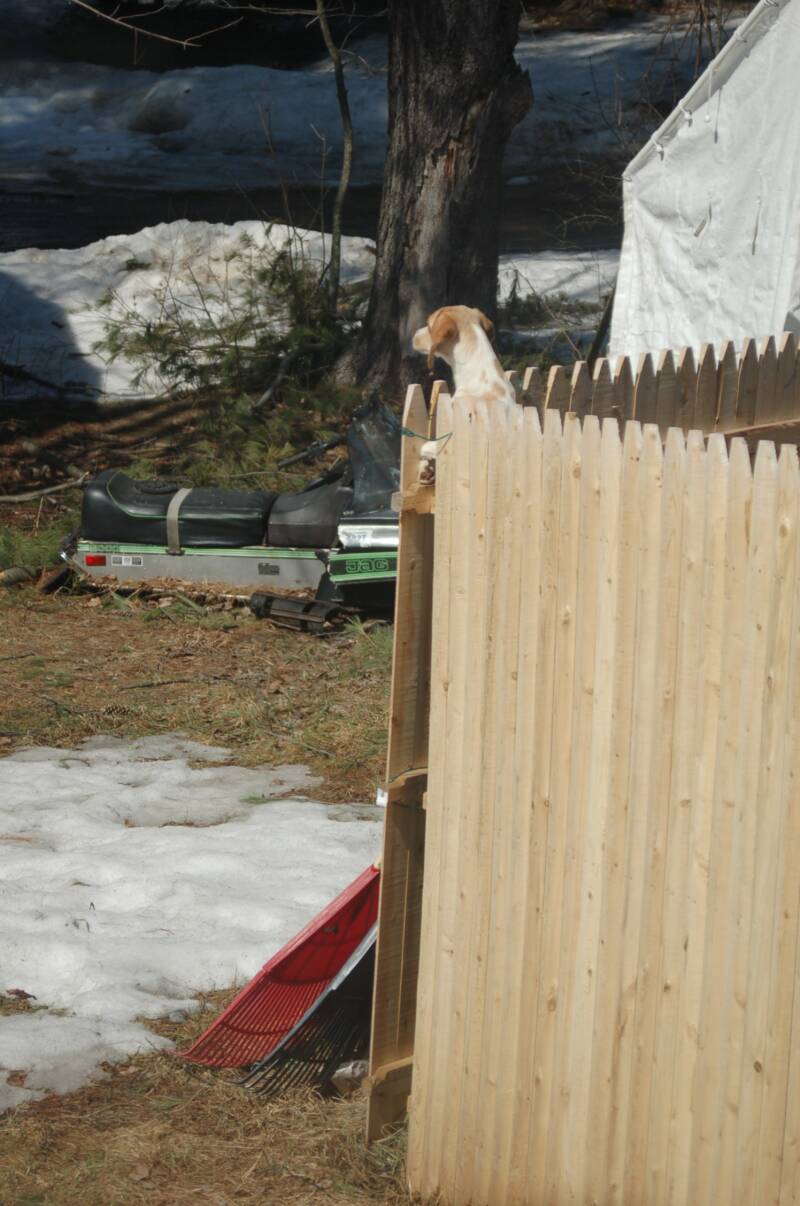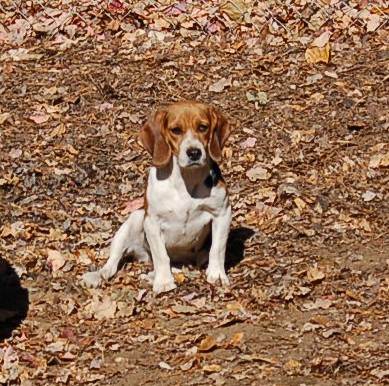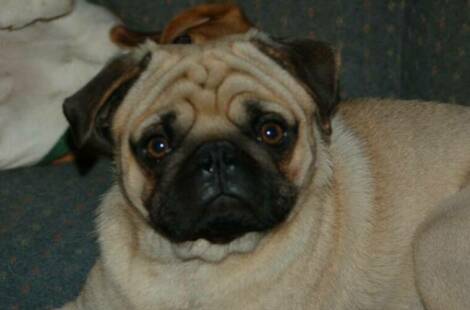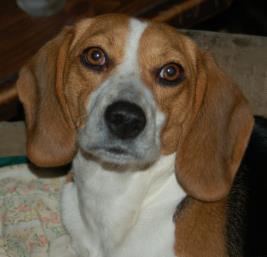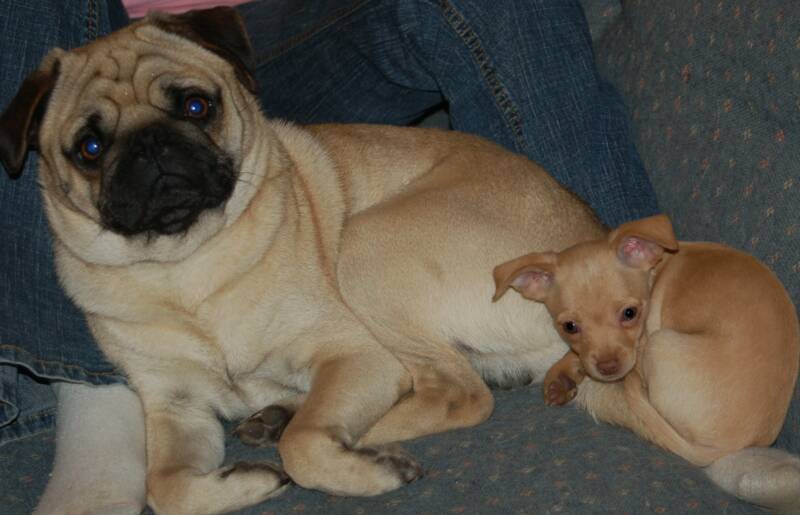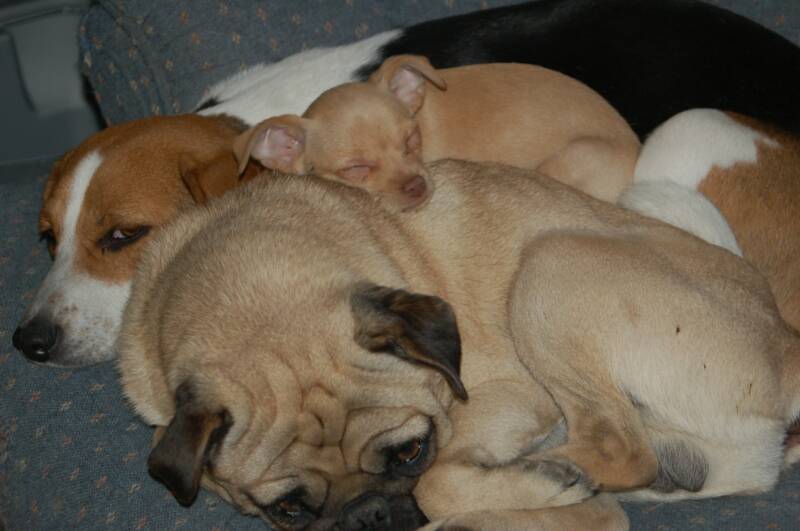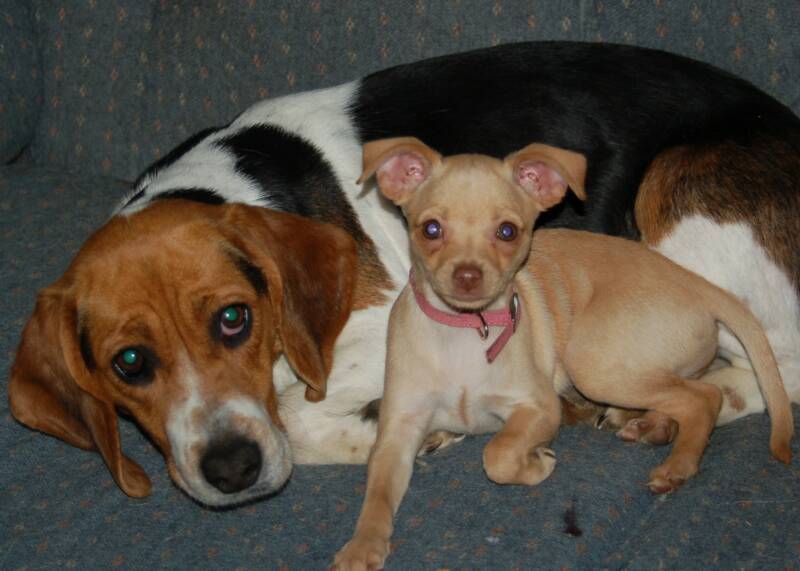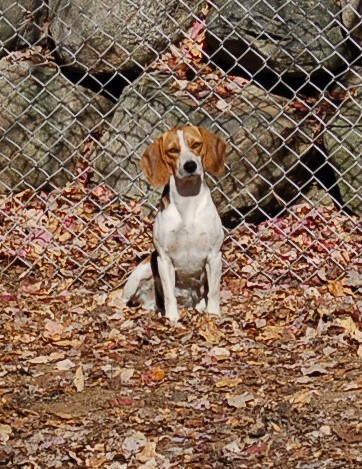 Did you see What I have to deal with, so many girls. I have a hard time finding a spot on the couch, but they all love me..........

And do you see the little  Bat (Sindora) she is always taking my spot light.......

Sammy, Buster and

Sindora as a Baby

  Our  Dogs/Kids

Not sure you can tell the difference.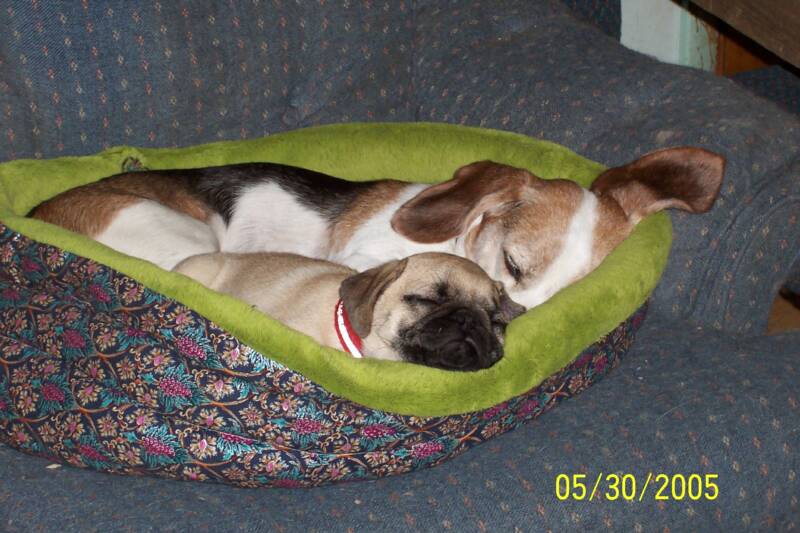 In loving memory of our beloved Sinbad, who passed away in the winter of (2007).... we miss him dearly.... Sinbad was my first beagle. He was a born mother hen and loved the puppies.  He was a big baby himself. One of his favorite pastimes was to run, but he just couldn't figure out how to come back home. He would end up on someone's doorstep and howl at their door. The police would call me, and I'd have to pick him up in doggy jail. Sinbad is with Buster as a baby in this picture.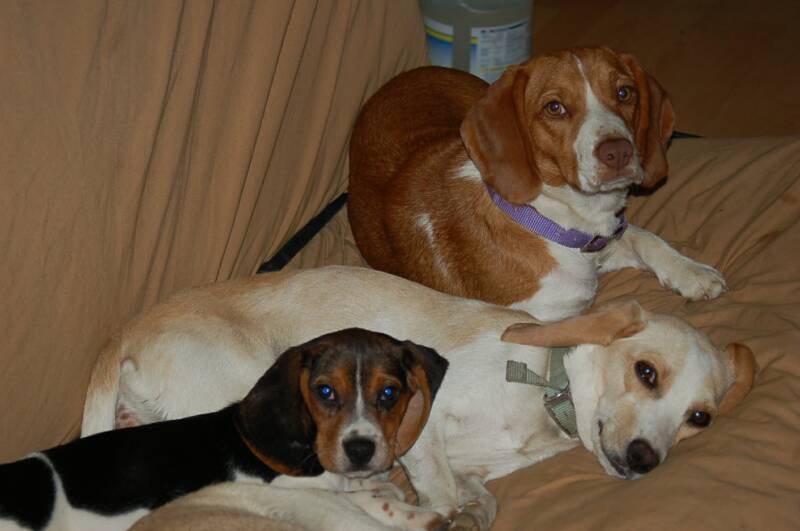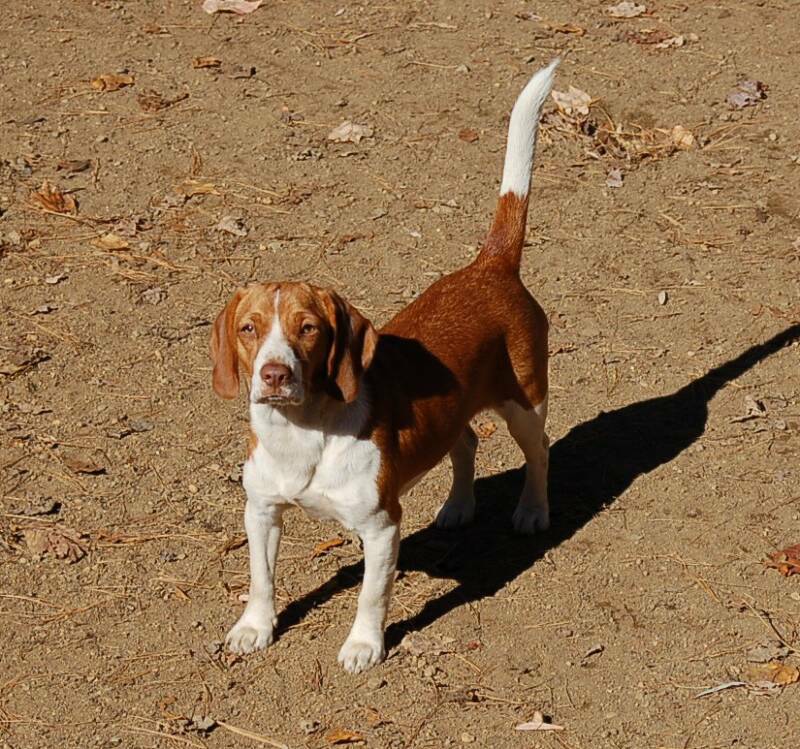 Ellie

(Red & White) Beagle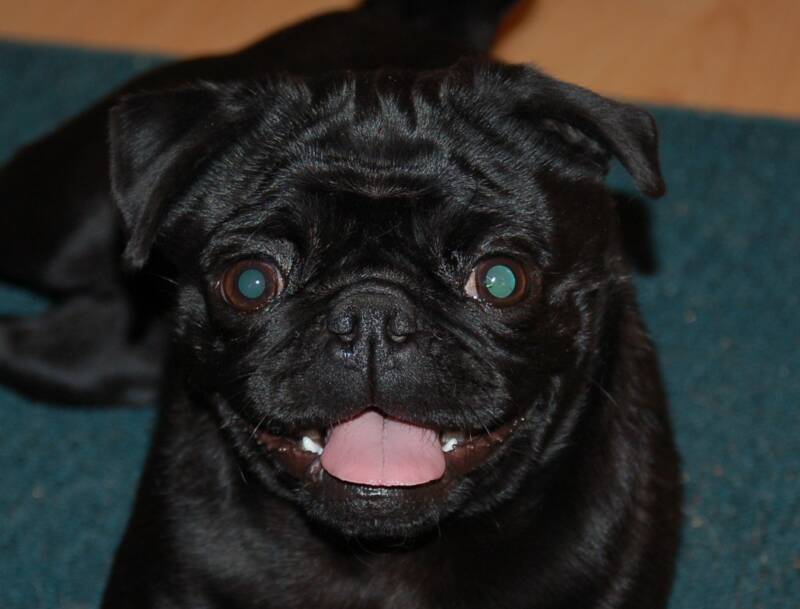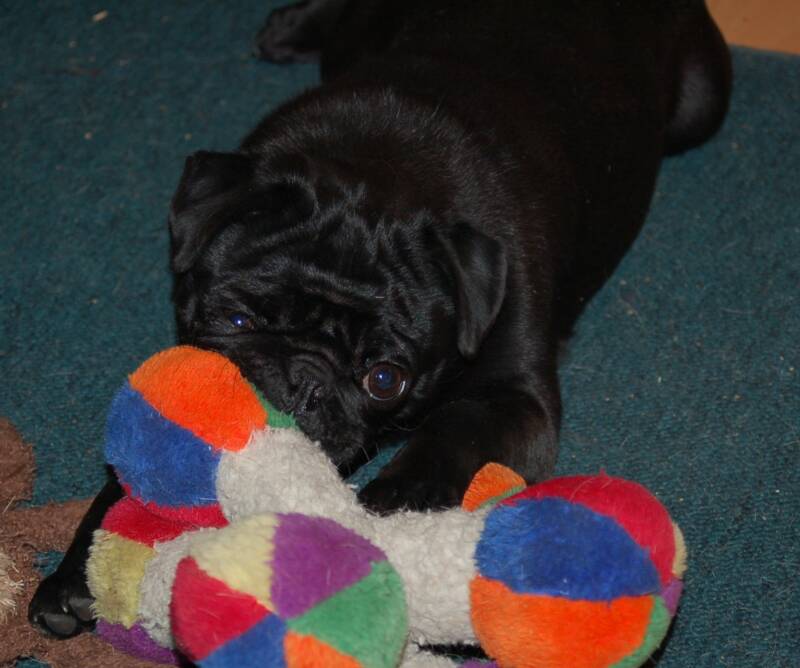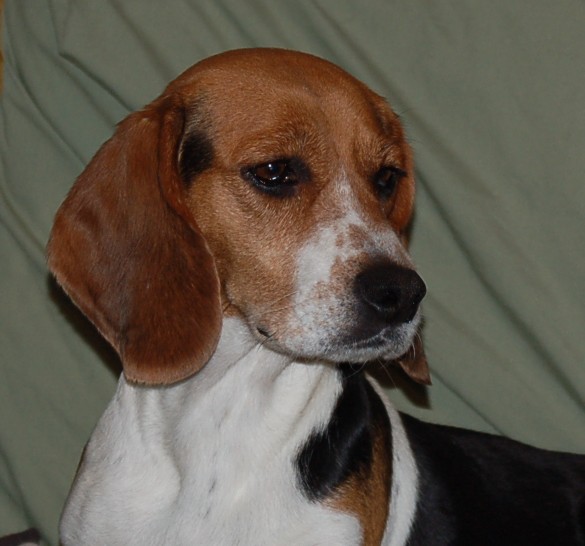 True Beagle Nature, Nosey Ginger at her Best.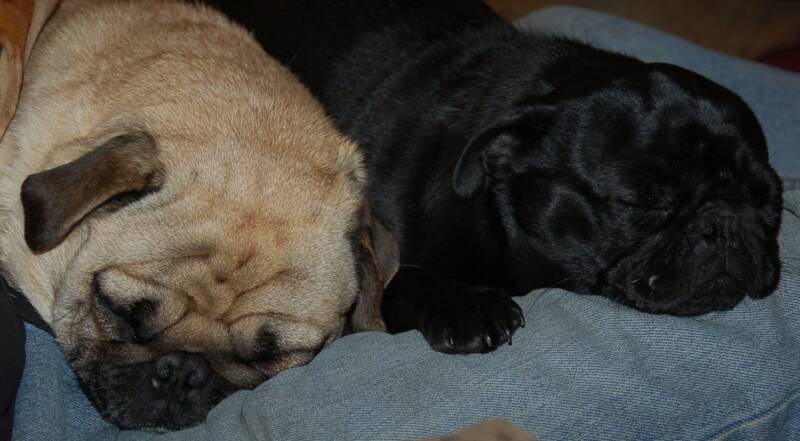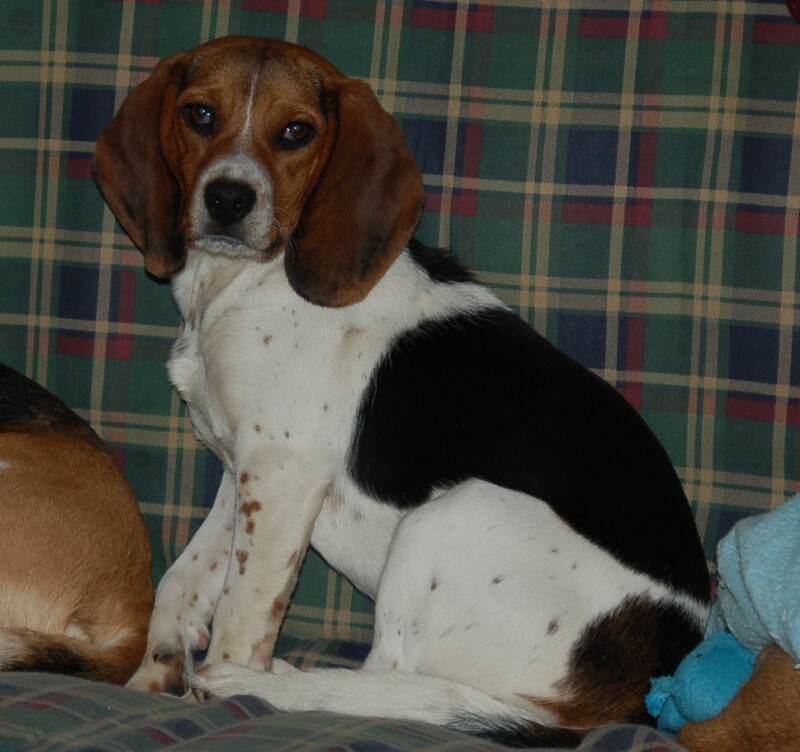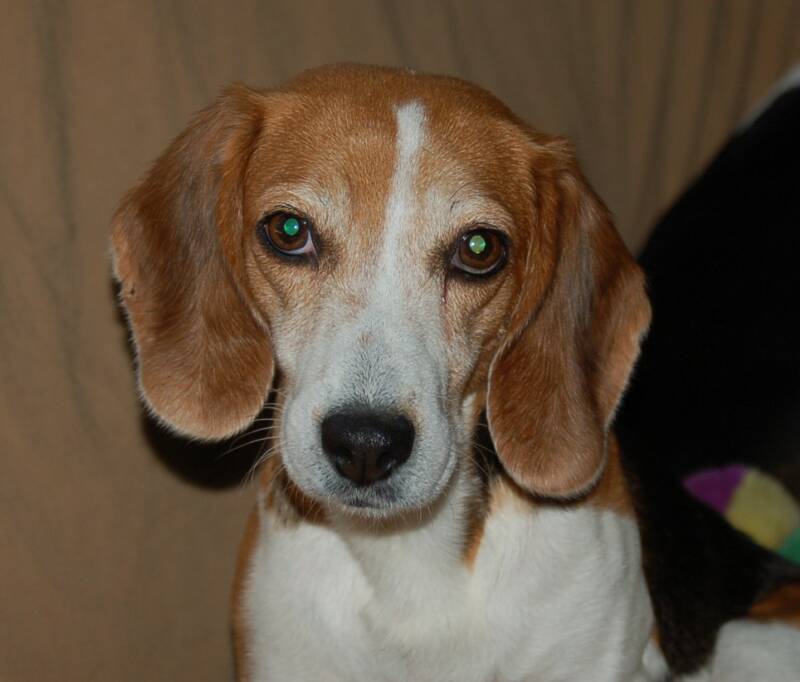 This is a 8ft  Fence that she has managed to climb, she doesn't escape she just wants to see, That Stupid Cat....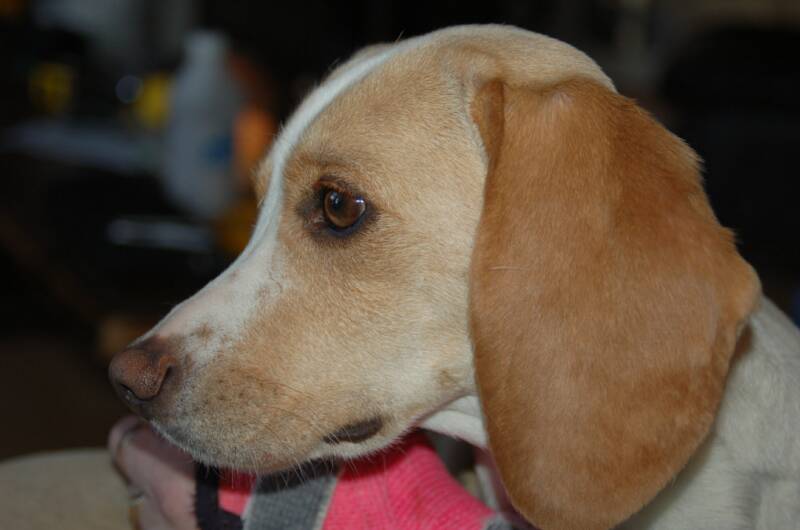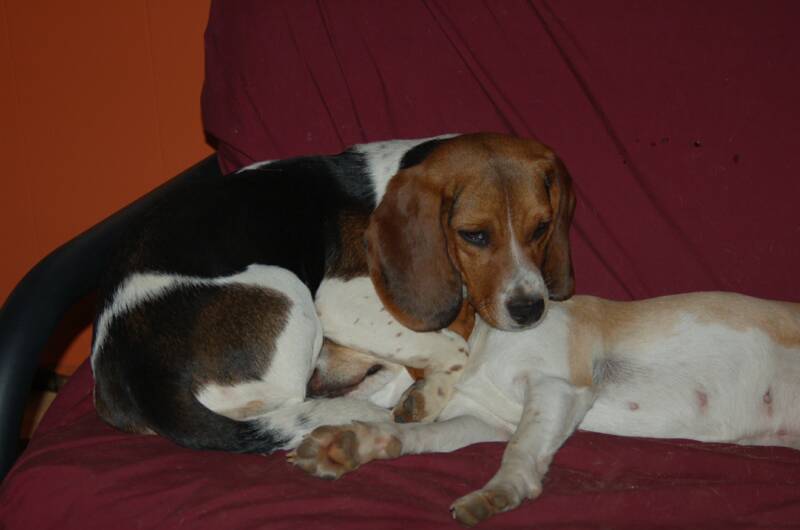 Pig Pile Nothing will disturb Gingers Sleep.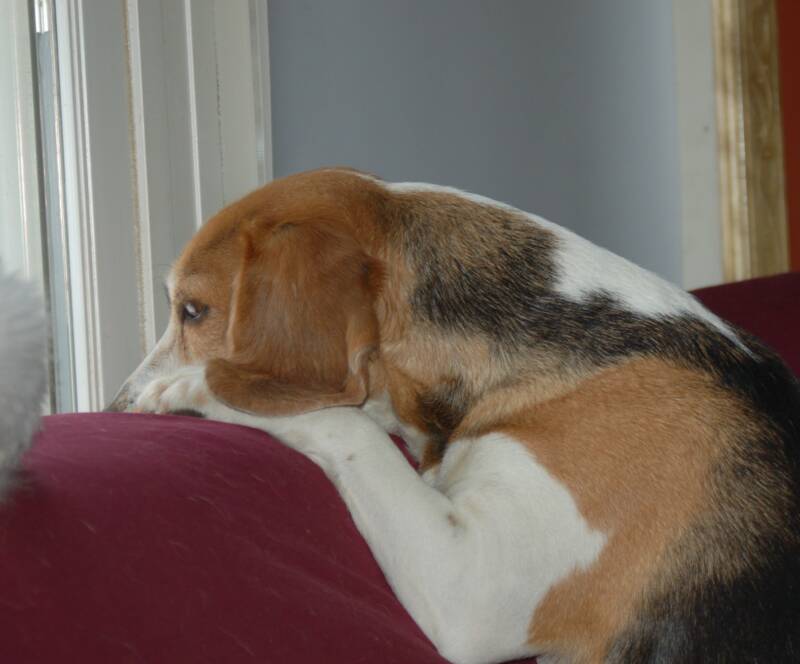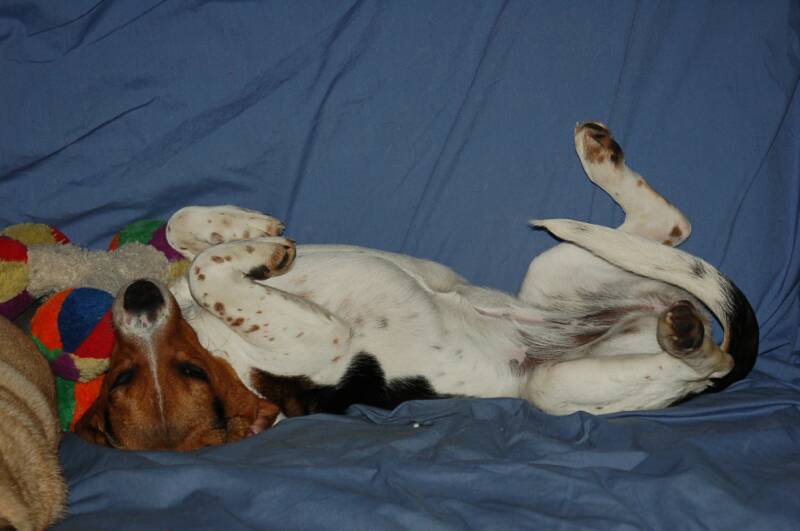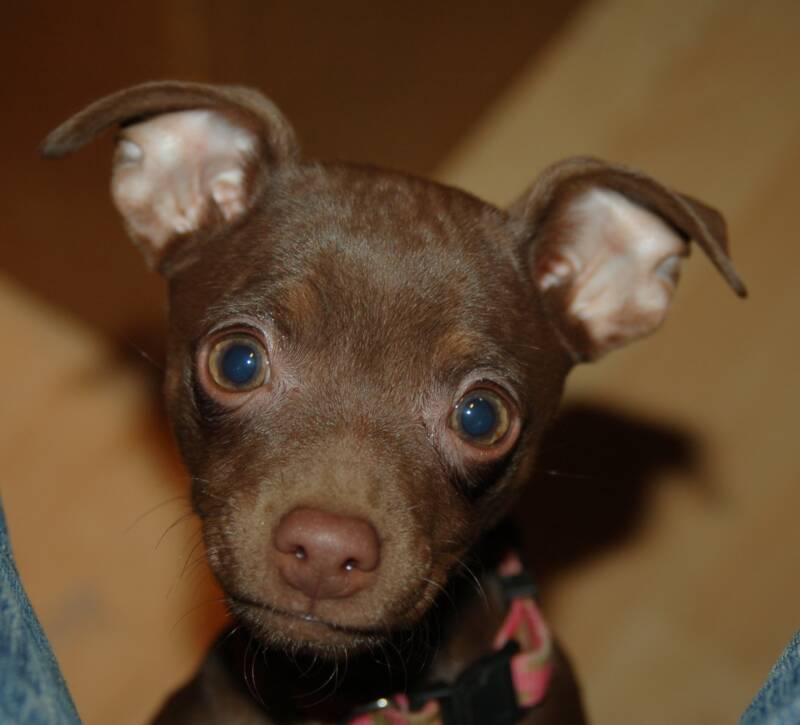 Holly Miss Jolly (Chihuahua)

Jewel at her best, just can seem to get the Cat next door. --->

Window Shopping